Hydraulics
Dynamatic Hydraulics®, a division of Dynamatic Technologies Limited, is the largest manufacturer of hydraulic gear pumps with over 1.5 million pumps produced between its state-of-the-art facilities in India, UK and the USA.

Dynamatic has one of the most expansive range of pumps (Gear Pumps, Axial Piston Pumps in Aluminium & Cast Iron Construction) for the most rigorous hydraulic applications and designed bespoke for pressure, flow, efficiency, size, weight and noise requirements. Dynamatic Hydraulic® has 34.3% share of business globally on the Agricultural Tractors produced and has 75% share of business on the tractors produced in India. Dynamatic also designs and builds a wide range of Control Valves, Rockshaft Assemblies and Integrated Hydraulic Solutions.


DYNAMATIC HYDRAULICS®, India
The Dynamatic Hydraulics® production facilities in Bangalore employ cutting-edge technologies and modern machinery to manufacture a wide range of sophisticated Hydraulic Valves and custom tailored Hydraulic Solutions extending from simple Hydraulic Pumping Units to complex Marine Power Packs and Aircraft Ground Support Systems to Turnkey Industrial Installations.


Dynamatic Hydraulics® manufactures an extensive range of Hydraulic Gear Pumps in Cast Iron and Aluminium, that find application in Agricultural Equipment, Construction Equipment, Material Handling Equipment, Mining and Drilling Equipment and in Marine applications.


DYNAMATIC HYDRAULICS®, UK
The Dynamatic Hydraulics® facility in Swindon, UK, has over 50 years of experience in the design and manufacture of Gear Pumps and supplies products to Agricultural, Construction and On-Highway vehicle manufacturers. Products include Combined Variable and Fixed Displacement Pump Packages, Temperature Controlled Fan Drive Systems and Fixed Displacement Pumps in Aluminium and Cast iron with a range of additional integrated valve options.
For more information:
Mr. P S Ramesh
Download Product Catalogue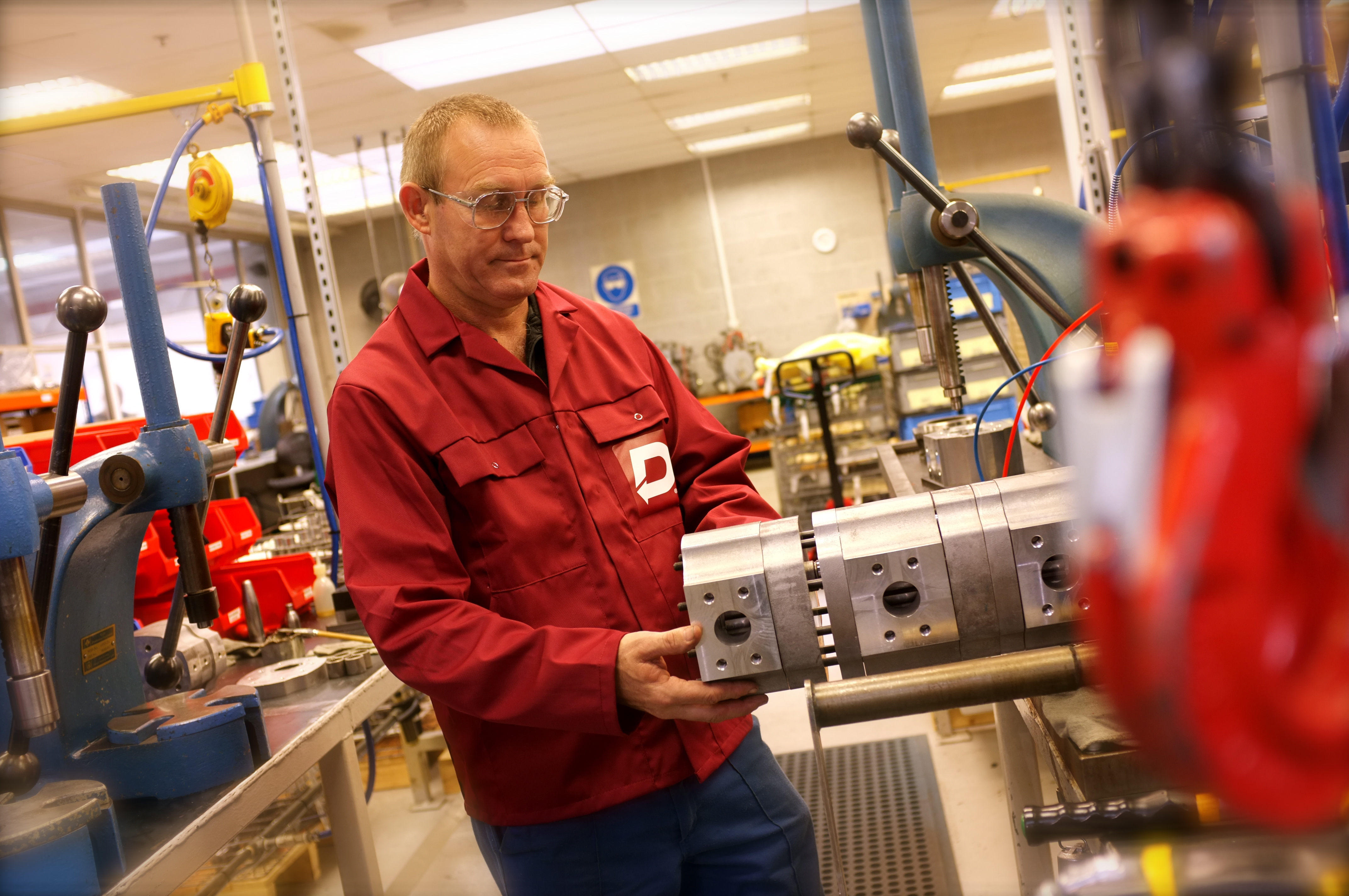 PRODUCT LITERATURE
Corporate Profile
Index
Index
Dynamatic Hydraulics Brochure
0P Catalog
L.M.Pump
1P Catalog
1P 4000
1dx
2P Catalog
3P 3000
XT
Tandem pump
Triple pump
Cross frame
Motor
Hand pump
General Information
Dynafilter
Distribution
Atos Electrohydraulic Components
Walvoil Mobile Hydraulic Components
Oleostar Cartridge Valves